"

Each person is a vessel and the only universal truth is that it must remain full at all times. I find that knowledge, love, and compassion will always displace fear and bias."
— Jimmy Stewart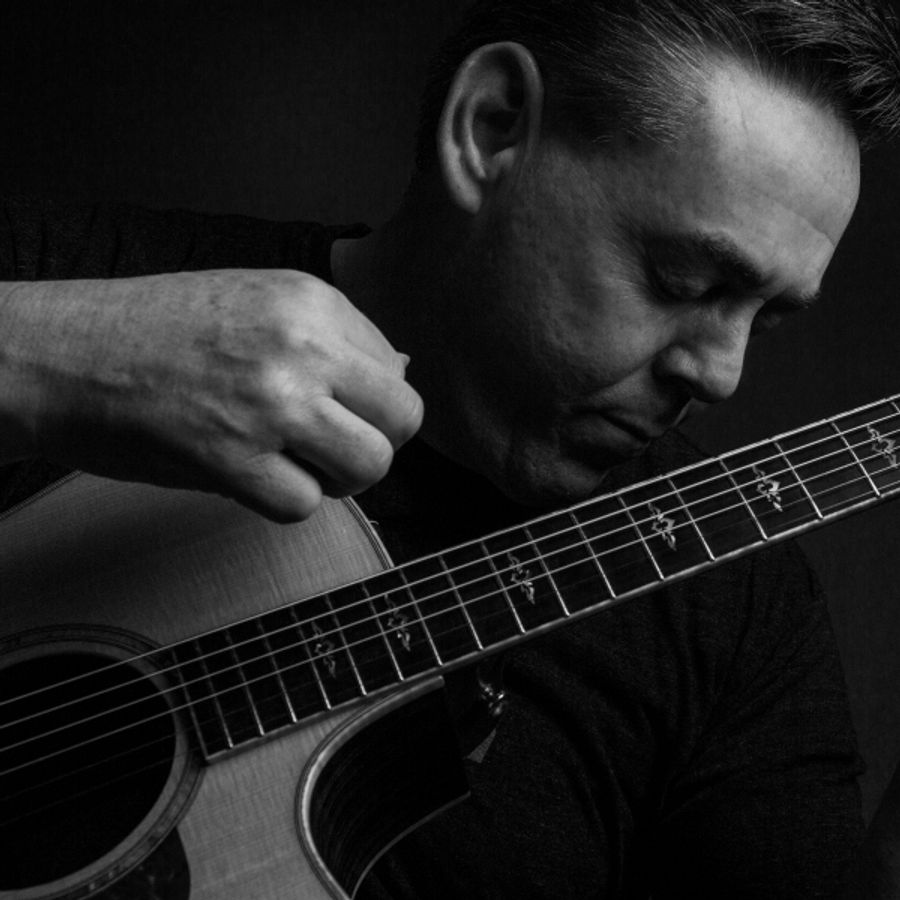 BIO
Jimmy Stewart - Award Winning Fingerstyle Acoustic Guitarist
Jimmy Stewart is an award winning Acoustic Fingerstyle Guitarist. He has won two consecutive 1st place gold awards in the Instrumental Category for the 2019 and 2020 Mid Atlantic Song Contest (MASC). MASC, in its 37th year, is an international song contest hosted by the Songwriters Association of Washington. As a recording artist, Cimirron/Rainbird Records proudly welcomes Jimmy Stewart as a finger style artist, joining Matt Thomas, Dustin Furlow and Stephen Bennett. 
"Jimmy's music has been described as, 'soulful' 'pure' 'haunting' – these words are clichés often heaped upon the works of acoustic instrumentalists, but in the performance of Baltimore's Jimmy Stewart they ring beautifully true. Watching Jimmy curl around the body of his customized acoustic guitar, knowing smile on his face, fingers prowling up and down the fretboard, you feel that you are in the presence of something sublime – a music so urgently alive, it eagerly escapes to wander the world. Through a love of simplicity and exquisite attention to detail, Jimmy's music has no need to FILL space - it EXPLORES it."
– Rob Hinkal (Focus Music and ilyAIMY)
    Jimmy Stewart grew up on the waters of Tampa Bay, FL. He continued his exploration of various waters of the world while proudly serving 21 years in the US Navy. As a submariner he learned about the precision of the machine, the chaos of the ocean, and how the two interacted. You can hear that interaction in the music that he plays. Jimmy proves that a piece isn't simply fingers on strings, but the sum of experience, wood, time, electronics, and even the air between the performer and the audience. His pieces sweep from broad, atmospheric tonal landscapes to intricate, arpeggiated runs, which viscerally conjure the natural scenery that inspires so much of his music.
Though the Navy showed him the world, Jimmy has happily settled in Baltimore, MD where he now quietly crafts his music. He feels most at home in nature next to warm campfire. His time in nature creating music has helped form a trait in himself that is truly rare in our world, optimism.
Upcoming Performances
Frederick Coffee Company - Aug 1st 2021
The Tokoma Park Folk Festival - Sep 12, 2021
Live from Robs Living Room Concert Series with Pierre Bensusan - Feb 28, 2022
Past Performances
Live from Robs Living Room Concert Series with Ken Bonfield - Sep 14, 2019
Takoma Park Folk Festival (TPFF) - Sep 2019
Germano's Piattini, Balt - July 2019
Pearl Street Warehouse, DC - Jan 2019
Sonomas, Ellicot City, MD - Recuuring 2018
The Cellar at Chef Paolino Cafe, - Recurring 2018
Songside Concert Series, - Aug 2018
Gypsysally's, DC - Jan 2018
Press Photos
The Gift of Time - Nashville